Border Drug Bust and Blind Mule Defense in San Diego and El Centro (Hablamos Español)
Are you or a loved one facing charges for being a "blind mule" and carrying drugs across the US-Mexico border? This offense is serious with severe penalties, but you don't have to face it alone. Russell S. Babcock specializes in federal border crimes, and nobody knows blind mule cases better than Mr. Babcock. In fact, he even wrote a book on it.
Spanish Speaking Criminal Law Specialist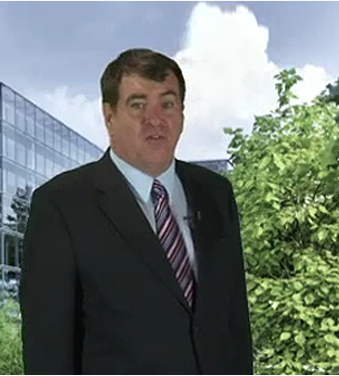 As an experienced criminal defense attorney with over 35 years of experience, Russell Babcock understands the culture and life of the US-Mexico Border. He lived in the border zone for three years and speaks fluent Spanish, making him the best choice to represent you or your loved one.
Many young people, especially women aged 18-24, are tricked or pressured by their boyfriends ("novios") into carrying drugs into the United States. They are known as "blind mules," and it's a common tactic used by drug traffickers. But when you or your loved one is arrested, your criminal defense attorney is the only one standing between you and the loss of your liberty.
Fighting For Your Freedom
We are here to help. We are not here to judge you. We will present your case to the judge to highlight the context of the arrest and emphasize the positive qualities of you as a person. We understand that your arrest does not define you and represents a small moment in most individuals' lives.
When the evidence is strong, we fight hard to reduce your sentence, often achieving a reduction of six or seven years or more from what the government initially recommends. And we are not afraid to go to trial when the client chooses. Mr. Babcock won one of the largest drug cases in United States history…not guilty on a case involving eleven tons of drugs.
If you or a loved one has been arrested for being a blind mule, you need the best criminal law firm on your side. Russell Babcock is here for you virtually seven days a week and twenty-four hours a day to help.
Don't face blind mule charges alone, or any other type of federal criminal charge. Call us for a consultation. We are experts at defending all drug cases, gun and ammunition, cash, document, and passport fraud, bulk cash smuggling, illegal money exchange houses, drug tunnel, and compartment cases, federal conspiracy, alien smuggling, failing to declare currency, structuring, and illegal importation of goods in violation of the OFAC and Federal Treasury rules.
Federal Cases That We Handle:
Criminal Entry into the United States After Deportation
Illegal Alien Smuggling
Border-Crossing Crimes
Drug Smuggling
Structuring and Bulk Cash Smuggling
Document, Passport and Visa Fraud
Failure to Declare Currency
OFAC and Treasury Violations
Federal Conspiracy Law
Criminal Federal Investigations
About Russell S. Babcock: Certified Criminal Law Specialist 
Add Over 150 Jury Trials
More than 350 Career Appeals
Argued Seven Cases Before the California Supreme Court
Criminal Attorney of the Year.
Not Guilty – On One of the Largest Drug Seizures on a Boat in United States History.
Not Guilty – First Degree Murder After Jury Trial.
Certified Criminal Law Specialist with AVVO rating of 10.0.
Author of "The Blind Mule Novel" and defender of blind mules.
Russell In The News