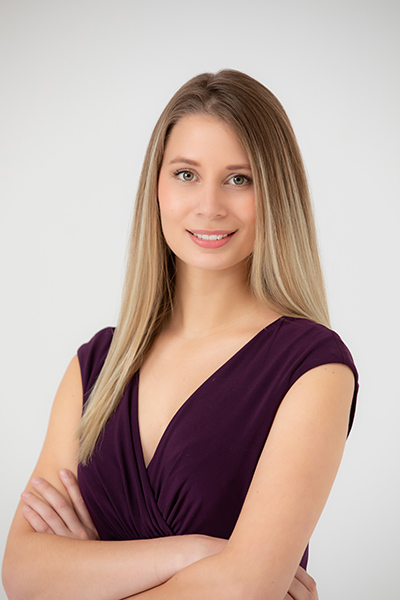 Liana Jackson is a Paralegal at the Law Offices of Anna R. Yum. Prior to joining our team, Liana worked at a law firm specializing in civil litigation. Ms. Jackson uses her considerable multi-tasking skills and customer service experience to assist clients and their families with navigating the complexities associated with the court system, both in criminal justice and civil litigation. Among her significant responsibilities, Ms. Jackson routinely provides clients with status updates regarding their cases, managing the discovery process, maintaining the firm calendar and deadlines, and drafting pleadings and correspondence.

Ms. Jackson graduated from the University of Mary Washington, summa cum laude, in 2017 with a bachelor's degree in Anthropology. In 2018, Ms. Jackson obtained her certification from the highly regarded University of San Diego's ABA-approved Paralegal Program.

In her free time, she enjoys spending time with her dog, reading, and volunteering with the San Diego Food Bank, San Diego Clean Slate Clinic, Habitat for Humanity, and various homeless shelters throughout San Diego County.