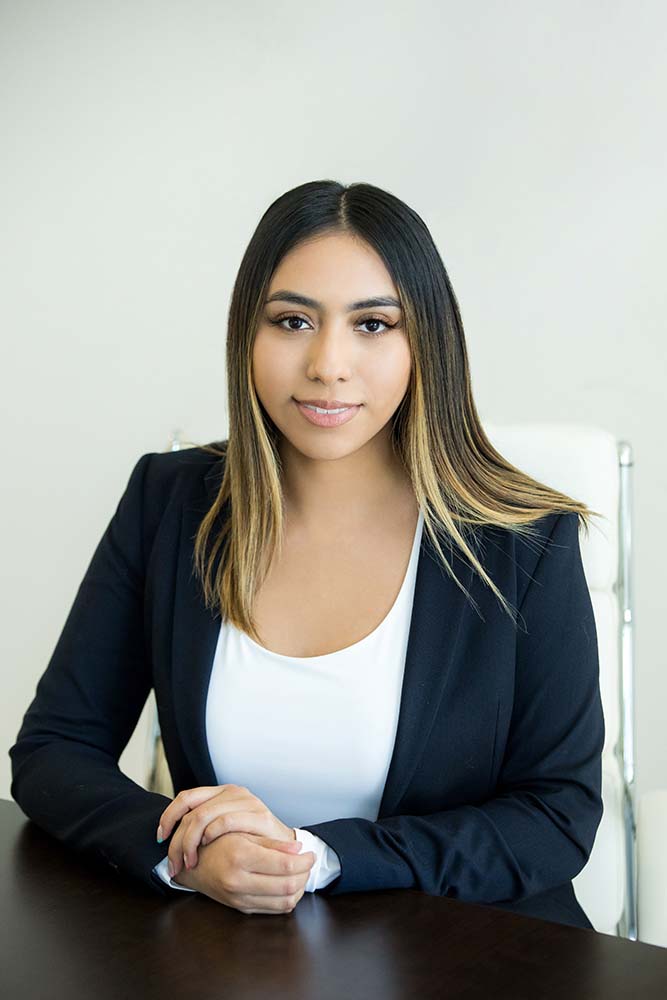 Karen Sanchez is our firm's receptionist and office assistant. Ms. Sanchez graduated in 2021 from the University of California, Riverside with a bachelor's degree in History. She was born and raised in San Diego, CA, but briefly lived in Morocco while growing up.
Ms. Sanchez has years of excellent customer service experience and will always do her best to assist our clients. She ensures that any questions, concerns or messages are forwarded to the correct person in a timely manner. Ms. Sanchez will always remain patient and friendly when speaking with you.
In her free time, Ms. Sanchez enjoys spending time with her pet cats Sirius and Draco, attending concerts with her friends, and hiking at national parks.